The Agile Orthopedics Philosophy
Agile Orthopedics is Colorado's innovative mobile prosthetic and orthotic practice, providing patients with convenient in-home or on-site services.
We created our mobile healthcare model with our patients at the top of mind. Everything we do is centered around patient experience: your convenience, your needs, and your comfort.

PERSONAL AND CONVENIENT CARE FOR PATIENTS:
It starts with what you need.
Where are you and what do you hope to achieve with your mobility?
We take care of the rest.
Our team of experts will work to create highly customized, individualized prosthetics unique to your needs. All of our prosthesis are handmade in Colorado ensuring that our homegrown products are tailored exactly to your specifications.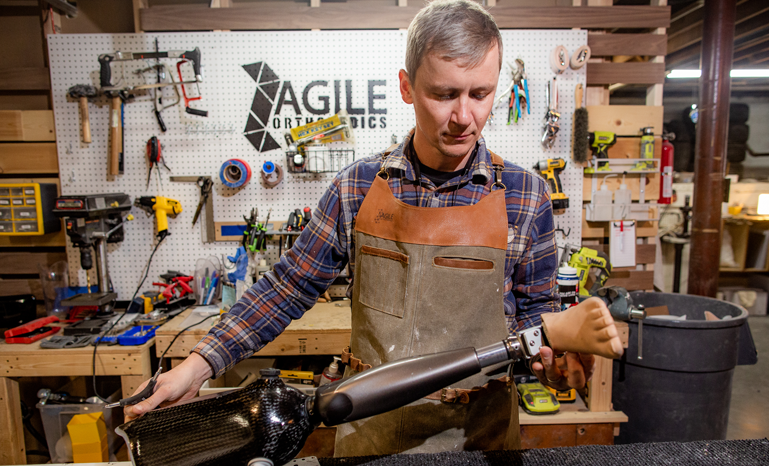 Learn More About Our Services
We see you where you are.
We travel far and wide to meet the needs of each patient. And if we can't make it to you, we will make sure that we refer you to someone who will meet your needs with the same level of care as we provide. 
See our current locations we serve along with our team member's information for each region.